Horse gram benefits....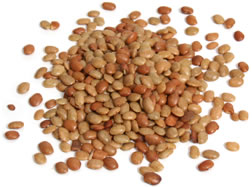 1) Horse gram is rich in proteins, vitamins and iron that can reduce fats in reducing the weight...
2) Fiber in Horse gram helps in balancing the blood pressure and glucose levels.
3) It has the properties of astringents and antioxidants which helps in treating diarrhea, hemorrhage and hemorrhoids ...
4) It aids in purifying menstruation and bleeding during the pregnancy period..
5) In Curing weak liver, spleen enlargement and colic horse gram works effective...
6) Regular Consuming leads to sort out some problems such as gastric, worm infections, cough, ulcers, and difficulty in breathing.
7) Grind and Make it into powder.. Add 2 tbspoons of this horse gram powder to a cup of water and drink it. It gives you relief from skin rashes and controls the boils.
Last edited: