It Works out fine! Are you getting any errors?
Open the thread.. And Post the content in the reply box (Intha thread la neenga Post podureengale.. Athe Mathiri thaan)
Anyways giving you here a tutorial..
This is your thread
https://www.penmai.com/community/th...idhaya-thudippudan-kadhal-by-agal-sri.136095/
Click it out!
That thread will open. Refer this pic.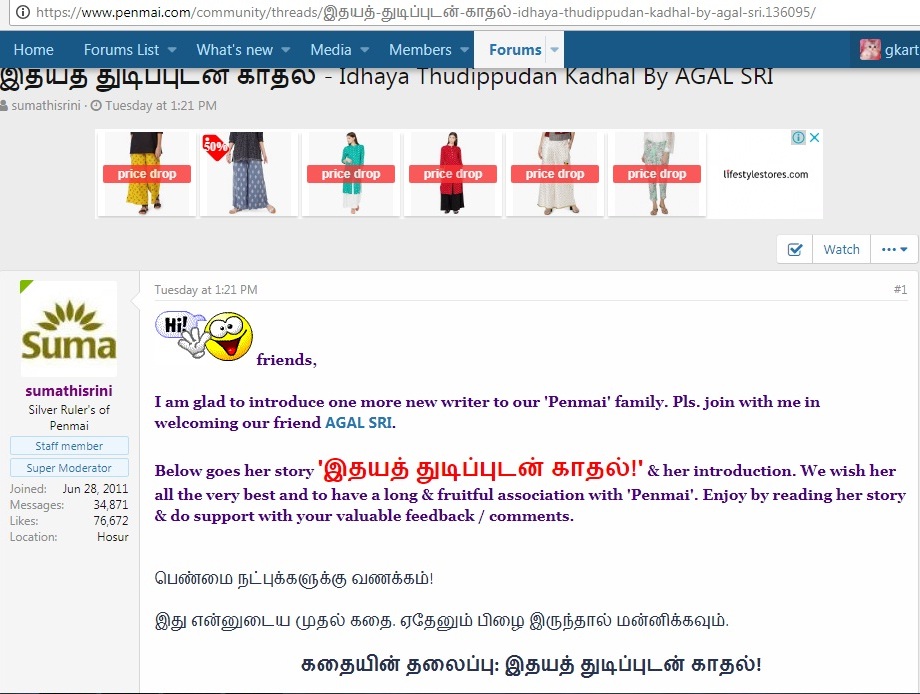 Scroll then.. At the end, You can find the Post reply box..
Type or paste and then click to post.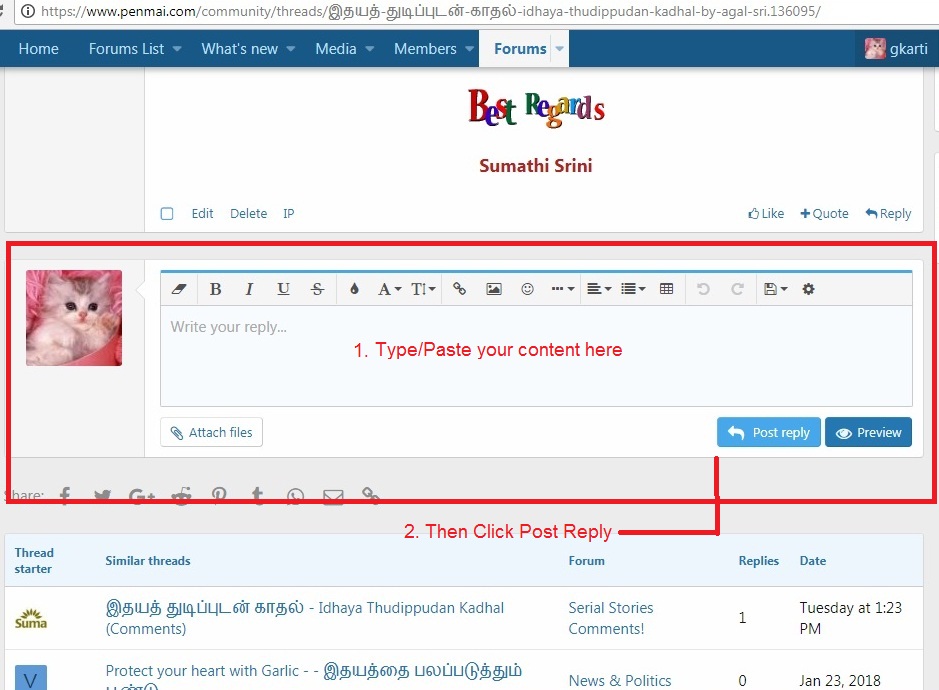 Thats all!