Joined

Jul 5, 2011
Messages

104,204
Likes

20,717
Location
The next time you find yourself lying awake at night, grab your yoga mat: Research suggests this ancient form of exercise can help combat insomnia, relieve stress, and ward off aches and pains that can keep you tossing and turning. Closing your eyes and breathing long, slow breaths can have a sedating effect on the body
[h=2]Combat insomnia[/h]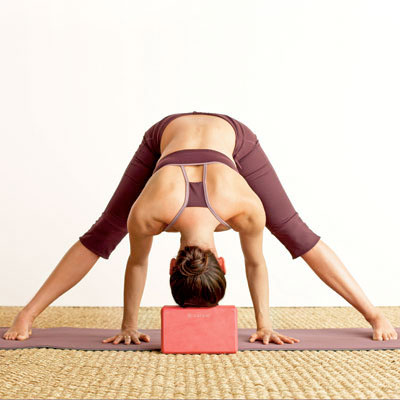 [h=2]Combat insomnia[/h] Easy-to-hold Iyengar yoga inversions, which send blood to the head, can help send you off to dreamland. The gentle Supported Standing Wide Leg Forward Bend is easy to relax into and will help still your thoughts.
How-to:
Stand with hands on hips and feet approximately four feet apart, toes slightly turned in. Place a block or short stack of books on the floor in front of you. Breathe deeply; exhale, fold forward, and place hands on floor shoulder-distance apart with fingers spread. Lengthen spine forward and place crown of head on block so both head and neck are fully supported. Draw shoulders away from ears and hug elbows in. (If you feel a hamstring stretch, widen legs and raise block.) Close eyes; breathe slowly in and out through nose. Hold up to five minutes, then come out of pose slowly.
Note: If you have glaucoma or high blood pressure, stick to upright poses.